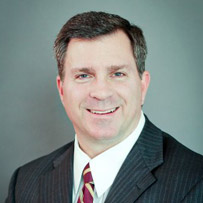 Summary
Award winning trial attorney, distinguished courtroom advocate, and seasoned statewide litigator with an extensive track record of high productivity building on a significant set of diverse judicial clerkship experiences; possesses the highest professional reputation for legal ability, integrity, experience and temperament to excel in a responsible leadership and decision making position; actively participates in mentoring, professional development, continued legal research and education; serves as a reliable guest speaker and a dynamic lecturer; and contributes time and resources to noteworthy civic causes involving children, seniors, and veterans in the community.
Scope of Expertise
Trial advocacy, litigation support and consulting; legal research; grand jury matters; juvenile delinquency cases; professional licensing, magisterial and arbitration hearings; criminal tax investigations and government regulatory affairs; and white-collar offenses, cyber-crimes, fraud, internal audits and environmental and criminal defense; direct appeals; elder law issues, wills, estates and trusts; small business development, corporate compliance, in addition to the defense of proprietary claims.
Professional
WILLIAM F. CAYE II, Proprietor, Counsel, 2000-2006; present.     
Create a sustainable private practice focusing on criminal defense, estate planning and litigating civil claims in arbitration, and administrative forums leading to positive results
Serve the best interests of a multitude of clients appearing statewide in Criminal, Orphans' and Juvenile Court, as well as Administrative forums
Provide efficient and sound legal advice and counsel to a myriad of clients resolving diverse legal issues impacting working class families
SENIOR DEPUTY ATTORNEY GENERAL, Criminal Prosecutions Section, 2008 – 2015    
Effectively prosecuted or resolved difficult conflict referrals from District Attorneys
Convicted / incarcerated many sexual offenders charged with felony offenses leading to mandated registrations
Responsibly managed demanding criminal investigations involving complex crimes impacting vulnerable members of our society
DEPUTY ATTORNEY GENERAL, Criminal Prosecutions Section, Western Region, 2006-2008       
Convicted numerous defendants charged with major felony crimes against persons
Directed criminal investigations of corrupt public servants, complex fraud and theft rings
Prosecuted computer crimes targeting children and seniors; Convicted sexual violent offenders
CHIEF JUDICIAL LAW CLERK, Common Pleas, Civil Division (Allegheny County), 2005-2006 
Facilitated the Court's reasoning and analysis in deciding numerous intricate matters
Contributed daily to aid the Court's case management of the docket and judicial staff
Supervised and collaborated with law clerk and legal externs in areas of research and drafting
JUDICIAL LAW CLERK, Common Pleas Court (Allegheny County), 2001-2003   
Drafted proposed judicial opinions and orders of court to dispose of complex matters
Performed extensive legal research and exercised due diligence on a wide range of subjects
Administered to professionals and the Court; assisted staff with day to day operations
GAYDOS, GAYDOS & GAYDOS, Senior Associate Trial Counsel, 1999-2000      
Litigated commercial claims in arbitration and alternative forums with positive results
Protected the interests of indigent clients in juvenile court on a court-appointed basis
Created a sustainable elder law practice focusing on family businesses and successions
CARL A. PARISE & ASSOCIATES, Associate Trial Counsel, 1998-1999   
Assumed second chair responsibilities in all areas of legal defense representations
Prepared pleadings and substantive pretrial motions and legal briefs on behalf of clients
Negotiated / advised clients in avoiding exposure to liability to secure favorable resolutions
ASSISTANT DISTRICT ATTORNEY, Office of District Attorney (Allegheny County), 1995-1998            
Prosecuted numerous criminal defendants charged with a variety of street crimes to verdict
Engaged in significant Pretrial litigation such as Motions in limine and Evidentiary Hearings
Screened and evaluated diverse criminal investigations for trial or other available dispositions
FEDERAL JUDICIAL LAW CLERK, United States District Court (W.D. PA), 1993-1995  
Composed proposed judicial opinions and orders of court to dispose of complex matters
Performed extensive legal research and due diligence on a wide range of federal subjects
Assisted staff with day to day operations; administered to professionals and the Court
Education
DUQUESNE UNIVERSITY, SCHOOL OF LAW, JURIS DOCTOR, 1993      
JURIS, Front Line Editor
Extern / Judicial Law Clerk, Donald E. Ziegler, Chief Judge U.S.D.C. (W.D. Pa.)
DUQUESNE UNIVERSITY, BACHELOR OF ARTS, MAGNA CUM LAUDE, 1990 
Dean's List High Honors, 4 years
Senior Leader Award Political Science
Summer Legal Intern at Pennsylvania Supreme Court
SETON-LASALLE H.S., DIPLOMA, MAGNA CUM LAUDE, 1986
Dean's List High Honors, 4 years
National Honors Society, 3 years
KDKA Student-Athlete Extra Effort Award
Apprenticeships
TARASI AND ASSOCIATES, Litigation and Pretrial Motions Practice, 1993
Assisted Responsible Attorneys in Case Management
Contributed Substantively to Pleadings and Legal Submissions
Summarized Depositions and Document Review
CAROSELLI & BEACHLER, Civil Trials / Appeals and Administrative Law, 1992 
Drafted Legal Briefs
Studied Theories of Liability and Defenses
Developed Client Matter Files for Supervising Attorneys
PENNSYLVANIA SUPREME COURT, Legal Intern, Allocatur-Appeals Clerk, 1990
Prepared Legal Memoranda
Conducted Legal Research for Consideration
Analyzed Pleadings and Reproduced Records
Associations 
American Bar Association, Pennsylvania Bar Association and Allegheny County Bar Association
American Inns of Court (Dean Ed Sell, University of Pittsburgh Chapter), Master
Duquesne University School of Law Alumni, Mentor, and Seton-LaSalle Alumni
National Association of Attorneys General
US Attorney Crimes against Children Task Force
Pennsylvania District Attorneys Association
Greater Pittsburgh Police Emerald Society
Amen Corner
Cribs for Kids
ISDA Morningstar, Lodge 38
Loyal Order of Moose, Lodge #609
Ancient Order of Hibernians, Division 1