We go beyond conventional legal services . . .
Organizational Leadership, Improved Processes and Management Training
Are your managers well trained to deliver your company's key presentations? Whether they are persuading colleagues, pitching new business, energizing a team or showing an idea to senior management, your business success depends upon high-caliber presentations.
Audiences do not separate the message and the messenger. You could have the best content in the world and still fall flat if your delivery is not organized and executed well.
Via training in groups or one-on-one, our Leadership Team will help your managers at all levels fine tune their ability to connect with the audience and present ideas that resonate for the greatest impact.
Our training programs cover all the major priorities in planning, preparing, designing and delivering impactful presentations. We do so utilizing a "business presentation" or "experiential" format wherein the audience will be invited to comment on emerging themes and time will be held to encourage audience conversation and questions.
Looking to instill proactive management skills for your work force? We believe the goal of management training is to increase productivity of all employees by motivating and educating managers. As manager confidence increases, so can their ability to implement company strategies and train subordinates to perform better and improve overall productivity.
Focused Industry Research and Analytics
Drinking out of the fire hose. Ever hear this expression? Businesses large and small say it all the time in describing how they are overloaded with information.
Let's face it, data drives all businesses today, for better or worse.
Don't know what or how to track? With members trained in accounting, law and metrics, our Leadership Team is equipped with research and analytic skills to help implement the internal controls to keep your business moving forward. Plus, our consultants possess social media and marketing skills to provide sophisticated tracking of your company's ROI.
And, if needed, we can formulate direct marketing and digital advertising campaigns to help maximize exposure to a targeted audience.
Business Development, Campaign Planning and Execution
Looking at a start-up new business venture? Or perhaps you are interested in running for political office or starting an advocacy group.
Our Leadership Team is comprised of persons with expertise in the fields of business, legal, research, real estate, hospitality, political campaigns and strategic marketing, plus the know-how to compete at high levels and, most importantly, obtain results.
We love startup business development! Our consulting services give you access to talent most startups and small businesses cannot afford to retain on staff. We free up staff and owner time. We help your new business stand out from the competition. And, we help develop systems and processes you need for the long-term success of your business.
Thinking about running for political office? With a breadth and depth of experience spanning campaigns at the local and state levels, our Leadership Team provides the essential services for winning political campaigns.
We understand the commitment and resources needed to compete and earn the trust of voters. We've stocked our political toolboxes through the years of campaigning and strategizing and we know how to customer-build victories. We treat each campaign uniquely. No cookie cutters here.
Strategic Communications, Event Planning and Public Relations
The world is a noisy place. Yet the key to being heard is not speaking louder or more frequently.
To assure a message cuts through the clutter and is heard by the right audience, it must be clear, compelling and designed with that audience in mind. With a range of experience in public relations and strategic communications, we provide fresh ideas and creative solutions to create media opportunities that will get attention.
We also believe that every client is unique. You won't find any "one size fits all" packages here. We take pride on delivering custom-fit campaigns that will make an authentic connection with your audience.
Need to make a splash with a memorable event? From food to ambience, everything has to be just so to make your event memorable. Our team of caterers and hospitality professionals will assure that your next breakfast, luncheon, happy hour or dinner reception is not only successful, but remarkable for those in attendance.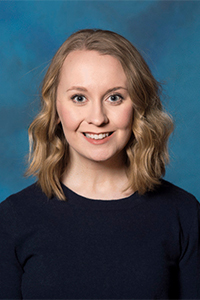 Kaylee Theuerkauf was born in Wichita, KS but grew up in various different towns and cities across the United States. She attended college at the University of Pittsburgh, where she graduated magna cum laude with her bachelor's in Marketing and Business Information Systems and certificate in Analytics. While in school, Kaylee published a research article alongside fellow professors, Kiersten Maryott and Ron Magnuson. Their paper, " Using Experience-Based Learning to Enhance Student Success " won the 2017 AMA Best Student Paper award.
During her time at Pitt, Kaylee discovered her passion for big data, analytics, and helping organizations reach their goals. Through the collaboration with William Caye Consulting, Kaylee is looking to help organizations with:
Data Consulting including:

Database Management
Data Usage
Data Optimization
Reporting & Visualization

Strategy Development such as:

Corporate Strategy
Departmental Strategy

Training that covers the following subjects:

Strategic Development & Deployment
Data Optimization
Reporting & Visualization
Analytics

Research & Industry Reports