Trusted Legal & Consulting Support
for Non-Profits, Organizations, and Small Businesses
At William F. Caye II, LLC, we firmly believe in a relational approach in representing all our clients.
Communicating often and thoroughly with clients matters deeply because we recognize that we can't advocate for a client if we don't know them and understand their story.
The changing business climate in and around Pittsburgh, Allegheny County and western Pennsylvania means that new business ventures are under increasing pressure to succeed.
Remember, experience in business is a huge advantage. That's why we know the obstacles new businesses face are rarely packaged neatly in one distinct area, and we pride ourselves on being well-rounded enough to understand the whole picture and create solutions for you.  
Our goal is to provide practical, useful advice that proves to you the value of engaging business legal counsel.  All our clients receive the same exceptional legal representation – defined by a commitment to excellence, a keen attention to detail and a determination to find a solution for every legal challenge.
William Caye's Involvement in the Community:
President, Pittsburgh Serra Club
Secretary, Pittsburgh Autism Speaks Board of Trustees
Executive Board of Trustees, Pennsylvania Sports Hall of Fame Western Chapter
Board of Governors, for Duquesne University Law Alumni Association
Board of Trustees, Brookline Teen Outreach
Cyril Wecht Institute of Forensic Science and Law at Duquesne University, Guest Lecturer & Instructor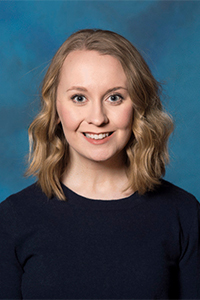 Kaylee Philbrick was born in Wichita, KS but grew up in various different towns and cities across the United States. She attended college at the University of Pittsburgh, where she graduated magna cum laude with her bachelor's in Marketing and Business Information Systems and certificate in Analytics. While in school, Kaylee published a research article alongside fellow professors, Kiersten Maryott and Ron Magnuson. Their paper, " Using Experience-Based Learning to Enhance Student Success " won the 2017 AMA Best Student Paper award.
During her time at Pitt, Kaylee discovered her passion for big data, analytics, and helping organizations reach their goals. Through the collaboration with William Caye Consulting, Kaylee is looking to help organizations with:
Data Consulting including:

Database Management
Data Usage
Data Optimization
Reporting & Visualization
Strategy Development such as:

Corporate Strategy
Departmental Strategy
Training that covers the following subjects:

Strategic Development & Deployment
Data Optimization
Reporting & Visualization
Analytics
Research & Industry Reports